Samara
This one of a king catamaran was build by
Pachoud Yachts
, in Touranga NZ. Launched in October 2015 Samara gets her name from the winged seed of the sycamore; which takes flight spinning like the rotor of a helicopter after release from its parent tree. Latitude and altitude are the philosophies behind this unique vessel, Samara's owners wanted to create the opportunity for different modes of adventure. With plans to live aboard and travel long term, a high level of practicality suitable for everyday life was needed; in addition, the vessel required uncompromising luxury to complement their intrepid lifestyle.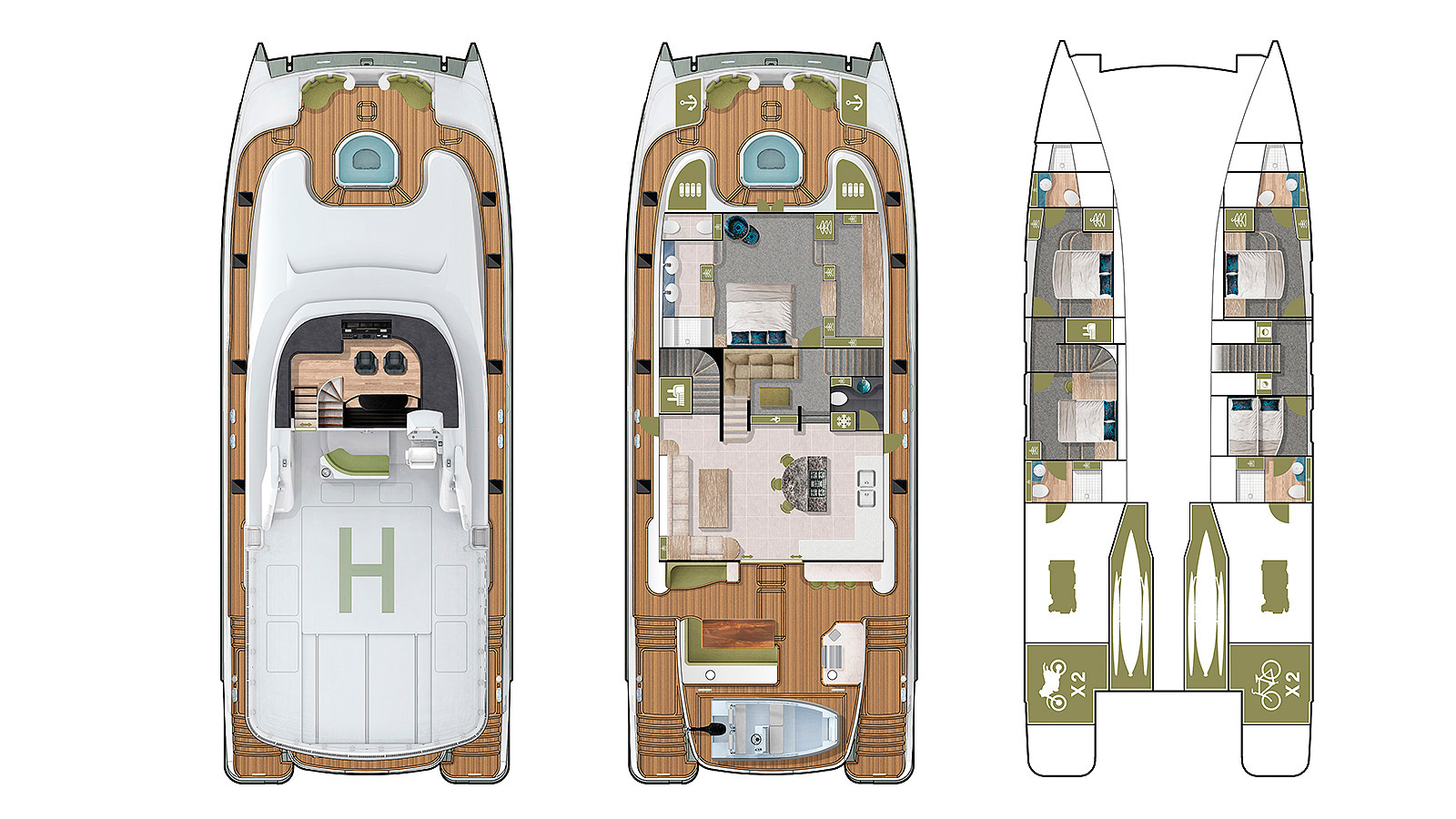 Cad drawing of the three decks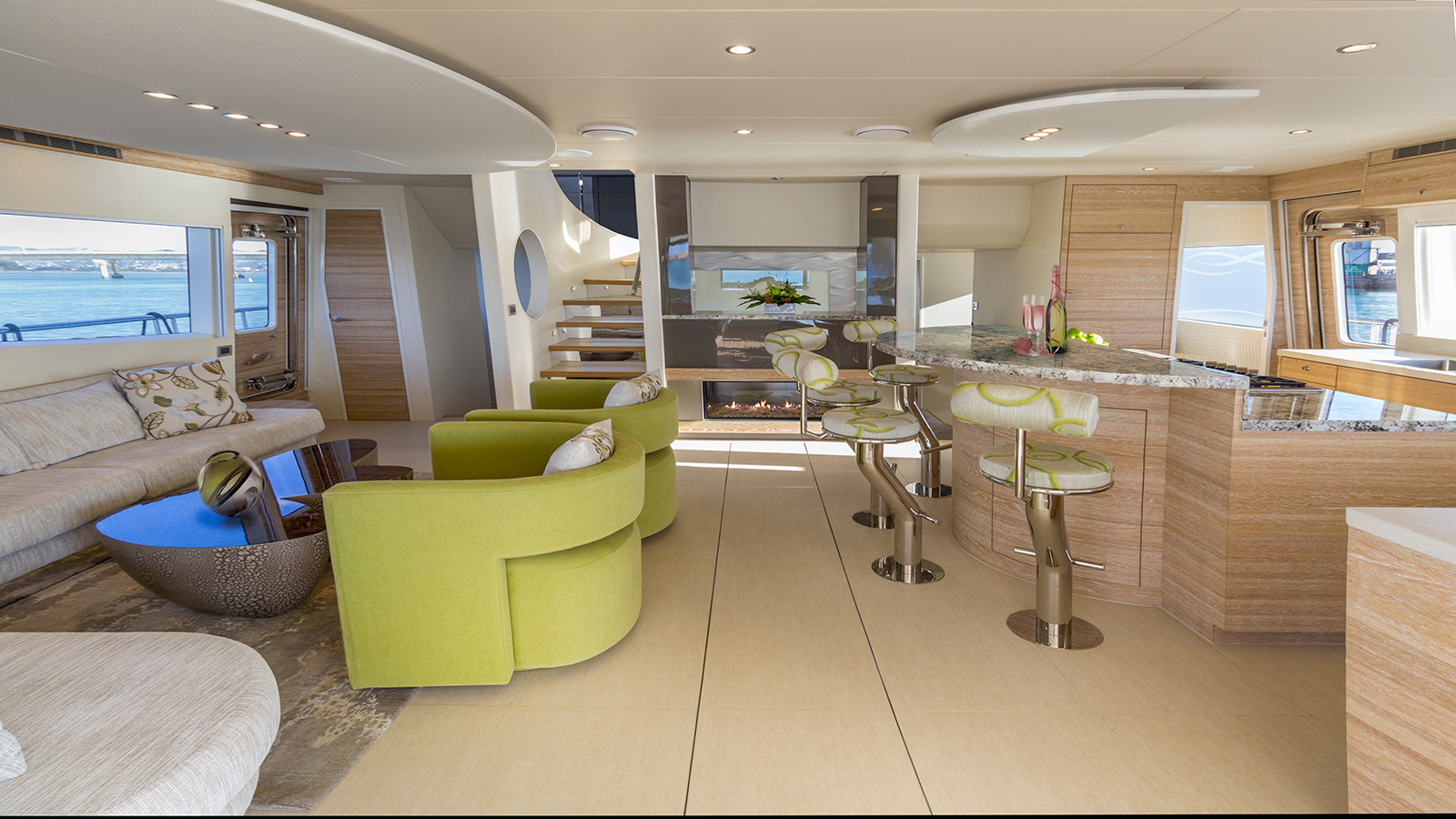 Salon – view to forward - under floor is dry storage for Galley supplies and dry food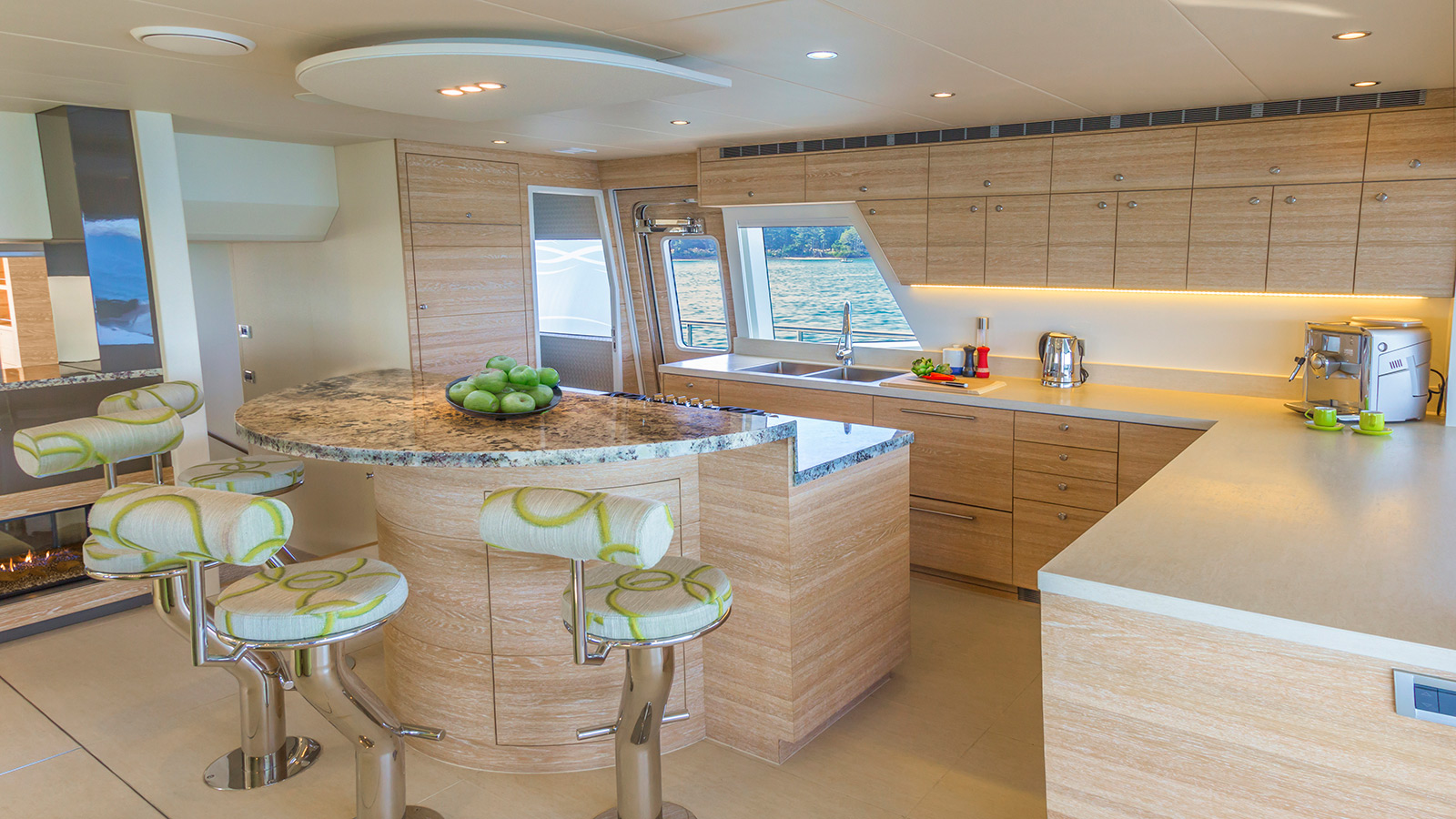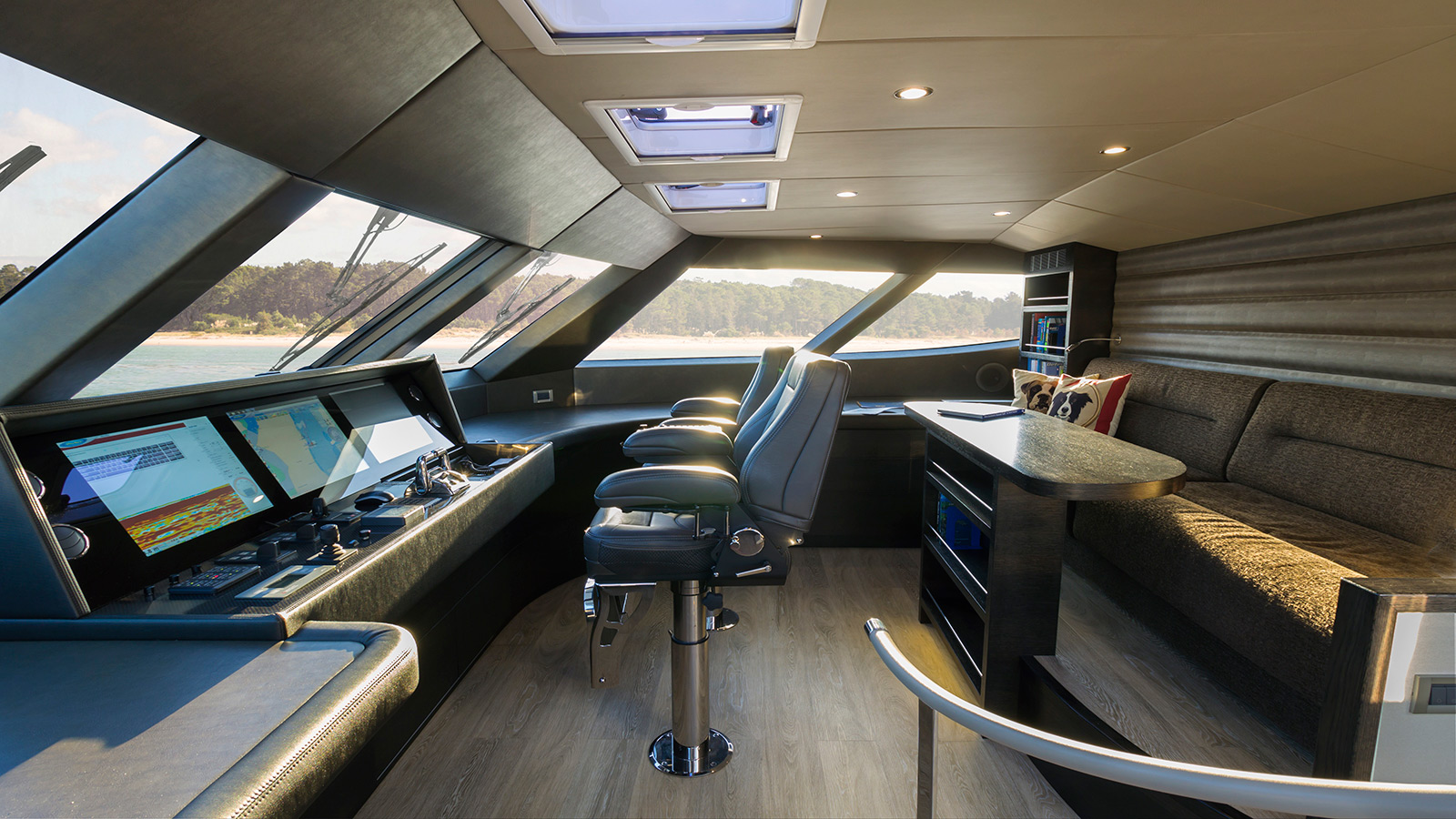 Pilot House - as always finished is darker to prevent glare as much as possible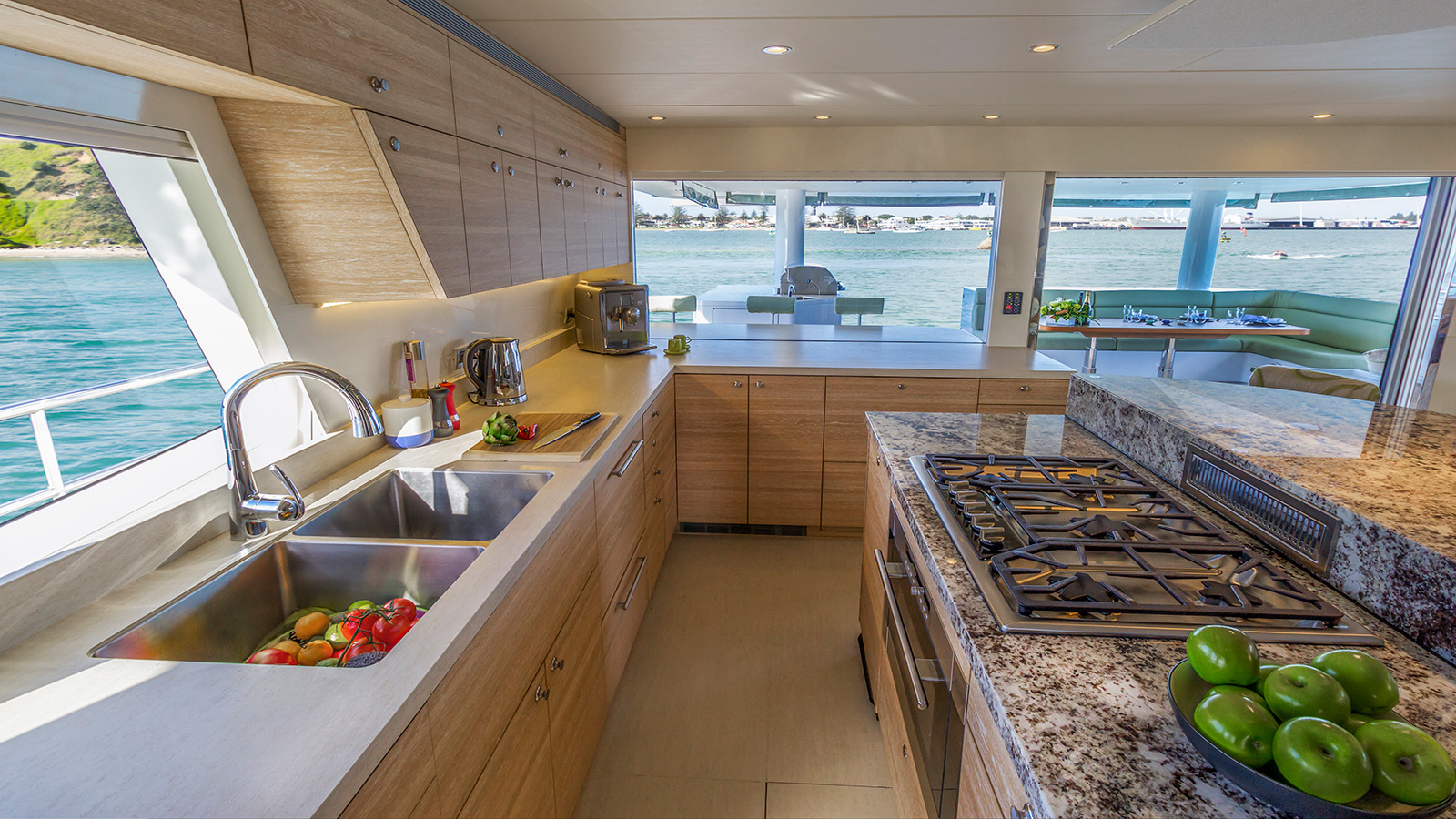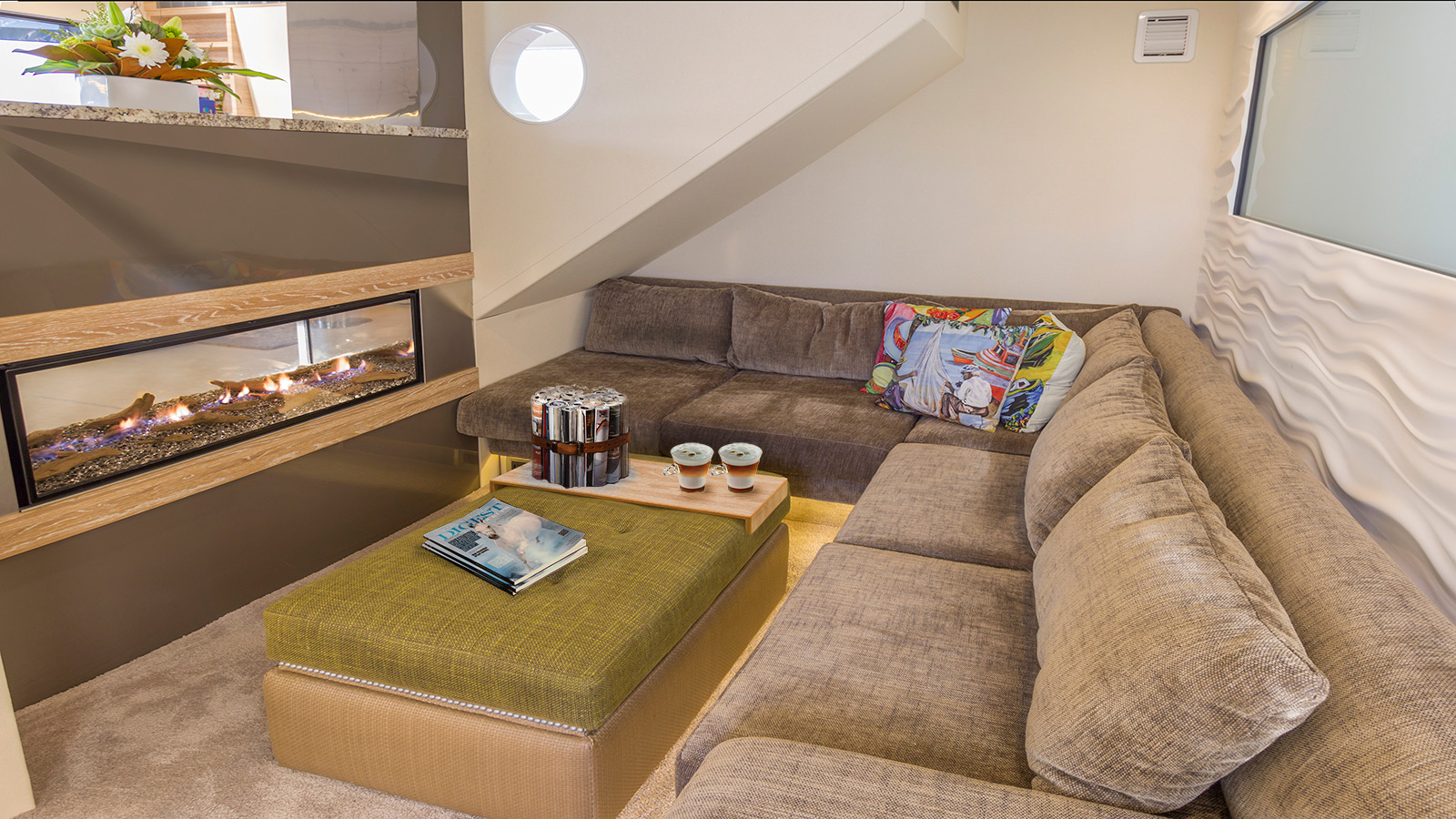 A cozy den is nested between the fire place of the Salon and Master Suite.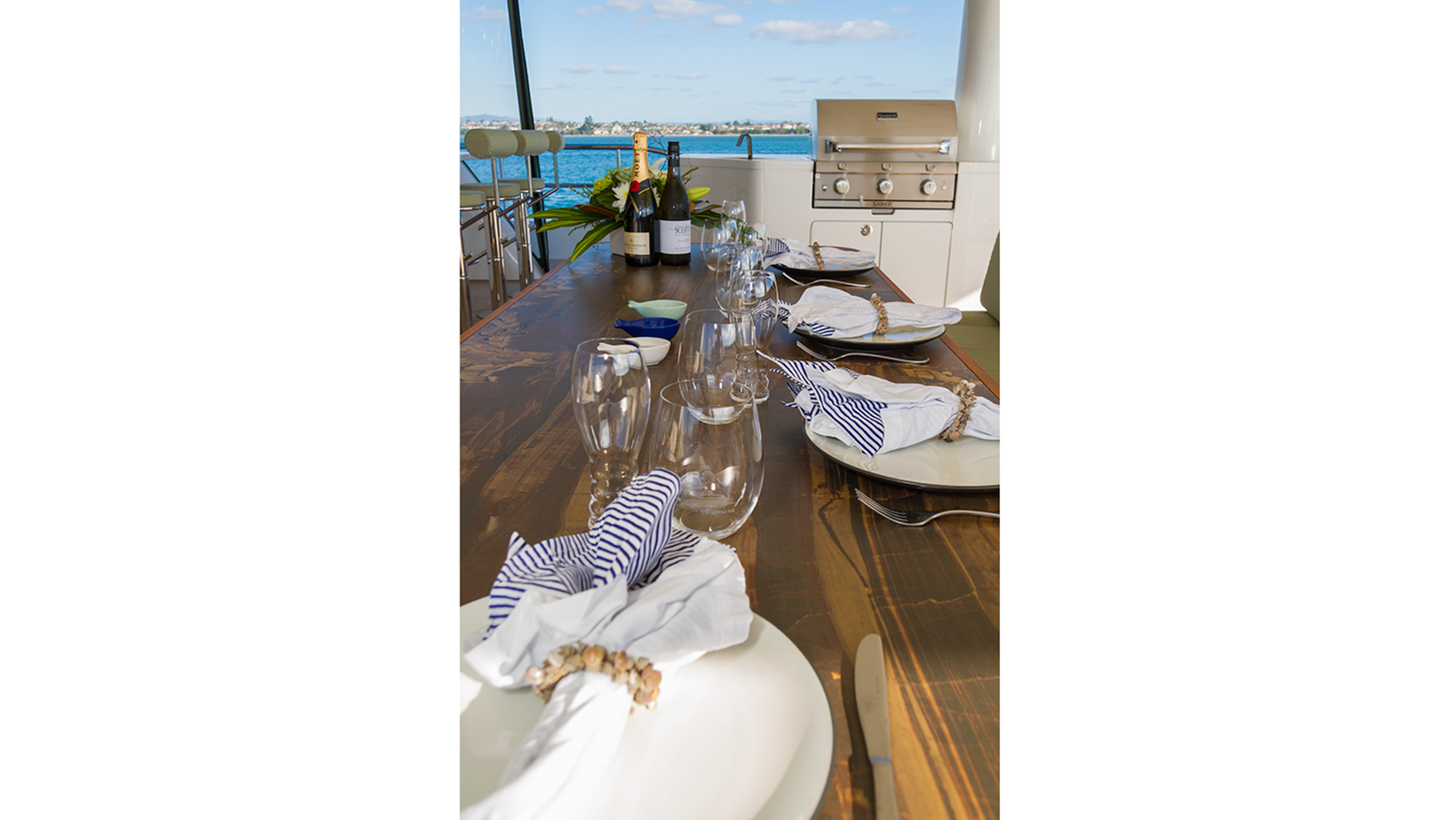 © Sylvia Bolton Design - all rights reserved