Escapade




Inspired by the local art of the NW Coastal Native Americans, the owner came to us with the request to dedicate the interior to the beautiful spirits inhabiting these lands for centuries. We examined many beautiful carvings, masks and sculptures trying to find just the right symbol for each space to integrate it with the different spaces of the interior. It was only after the art was picked, the work of the interior styling really began. The yacht had to be elegant, but also suited for long expedition travel - comfortable and relaxed. Our path began with the Whale in the Salon - the Lord of the ocean, representing communication, intuition and harmony. A small bento box became the safe "always on" lamp, by the stair to the Master. Each suite is dedicated to a different animal symbol of Native American art. The Master Stateroom is adorned by an Eagle—symbolizing power, strength and the ability to go further. In the VIP Stateroom there is a Salmon — the symbol of prosperity, provider, and giver of life. The Port Stateroom features a Wolf—symbol of family, togetherness, loyalty and endurance.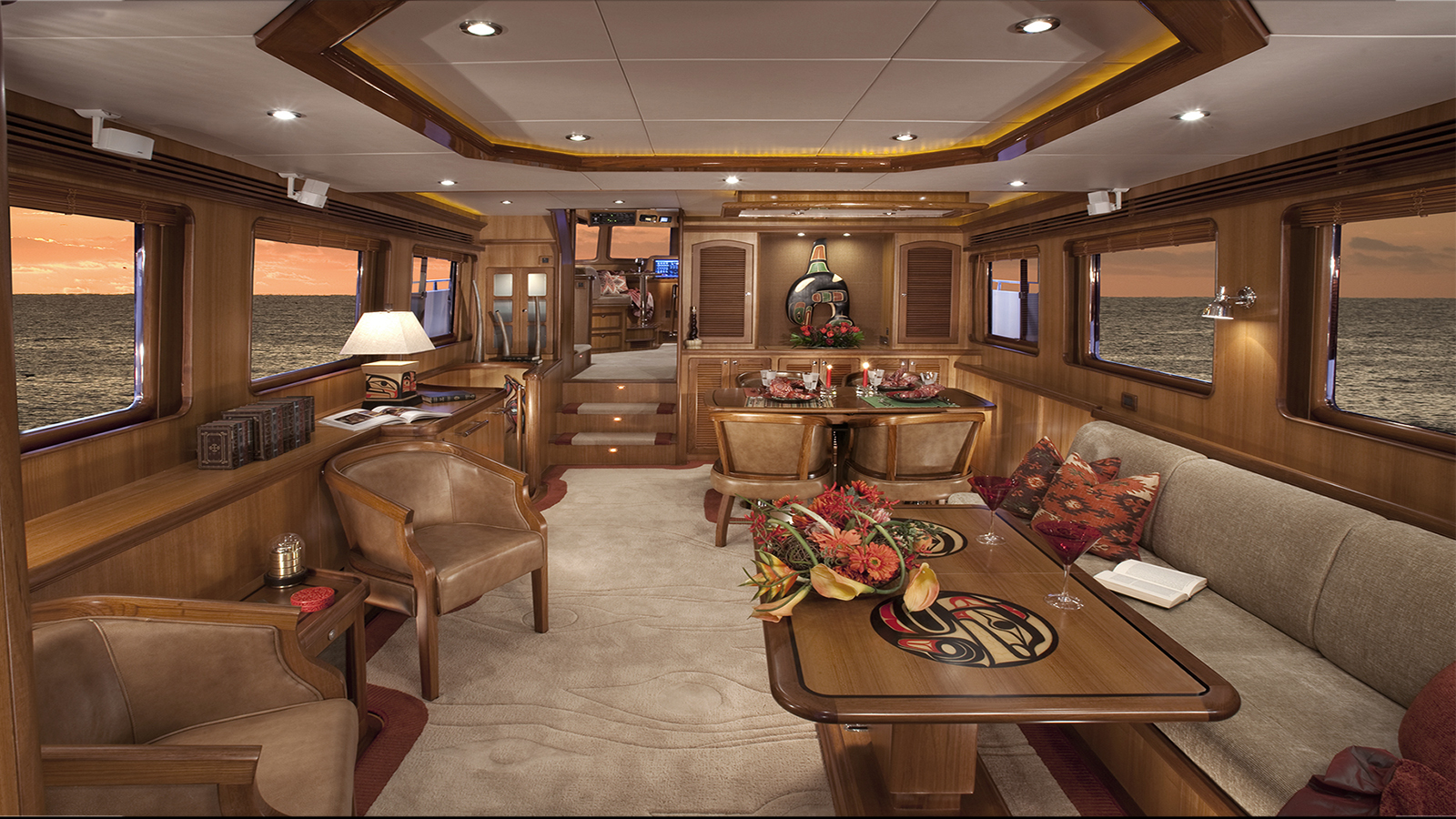 Sturdy nylon carpet was used on the main deck; the ovoid table carvings are a compliment to the whale.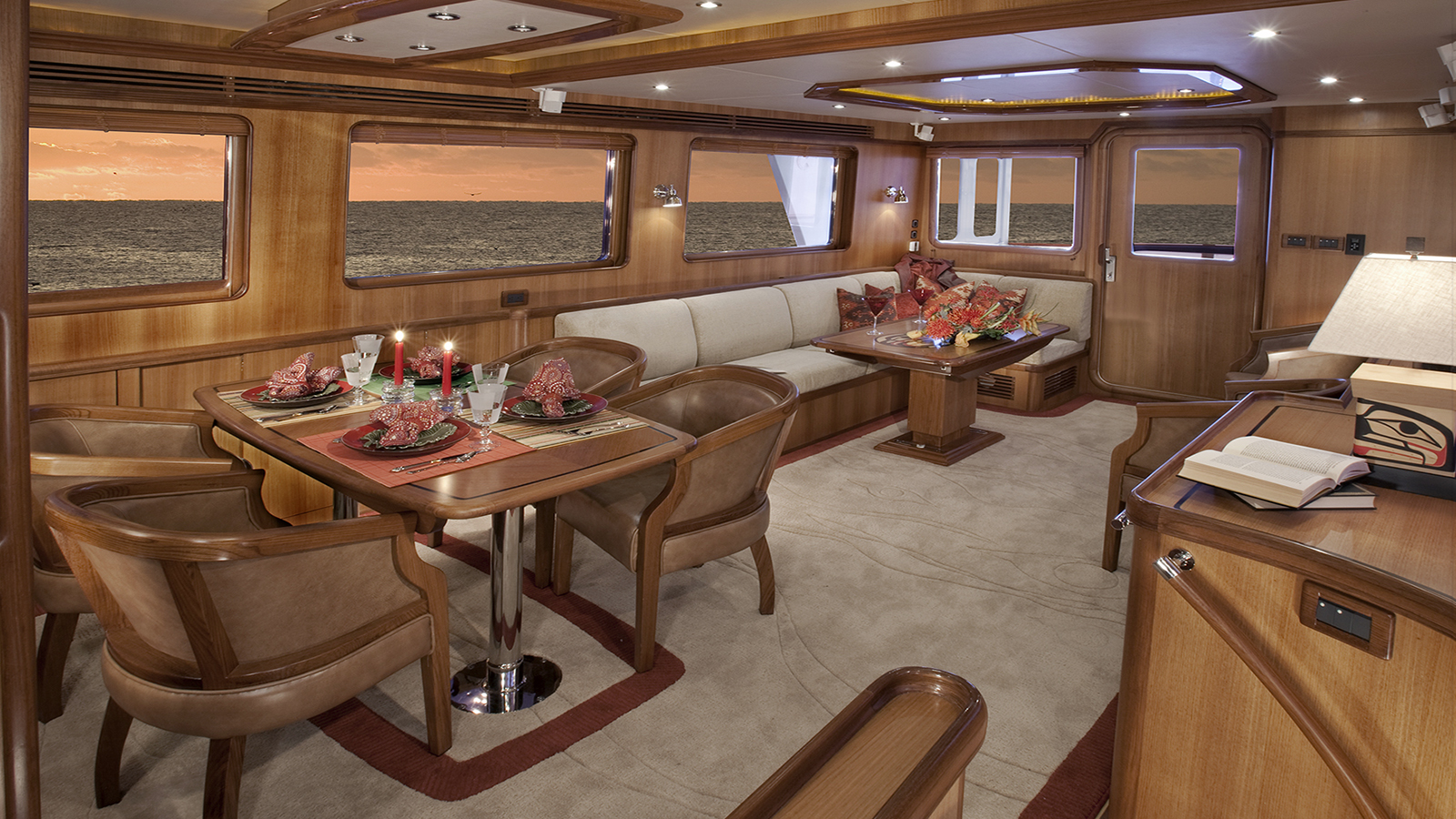 All accent fabrics were reproductions of authentic historical patterns.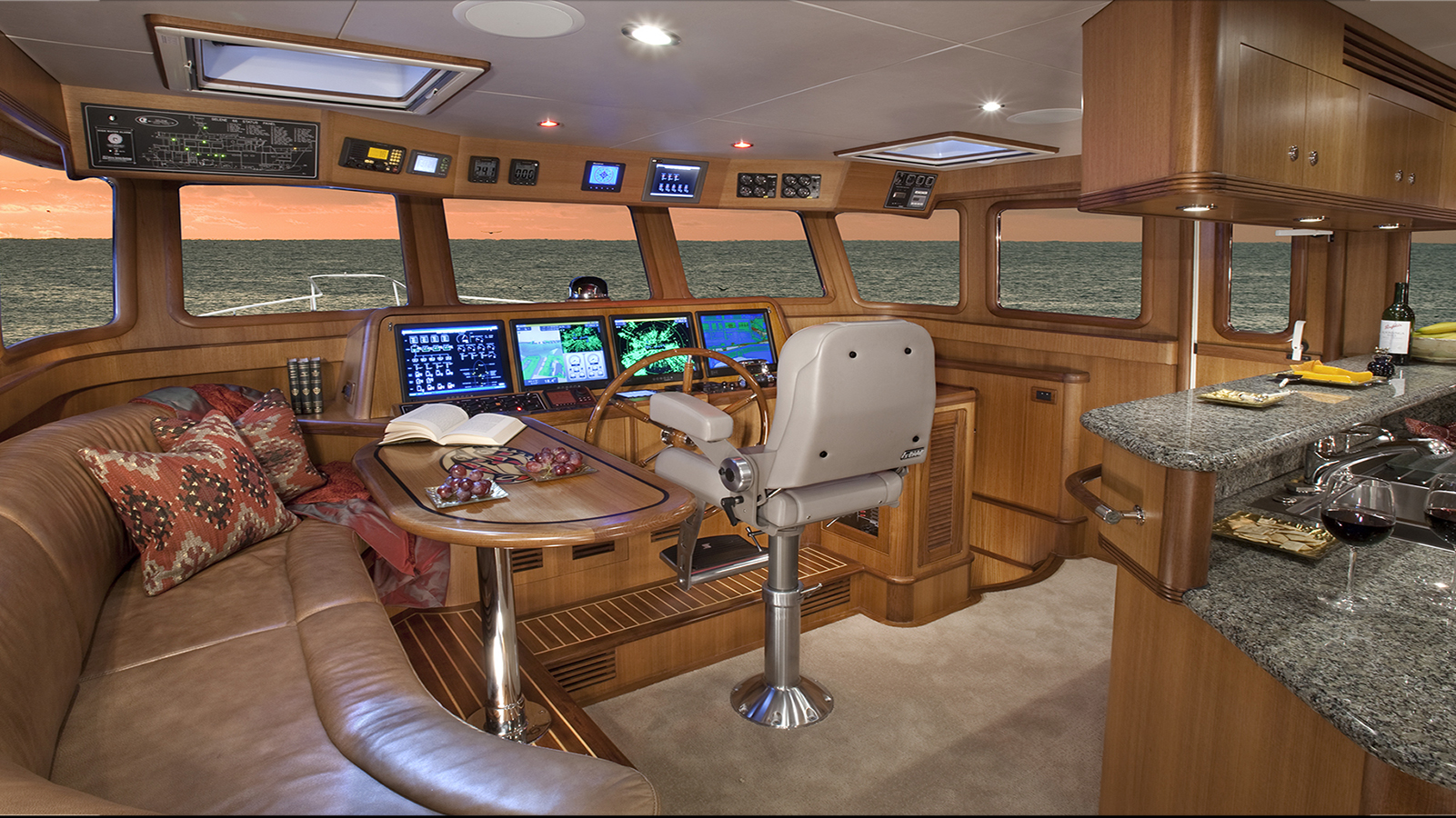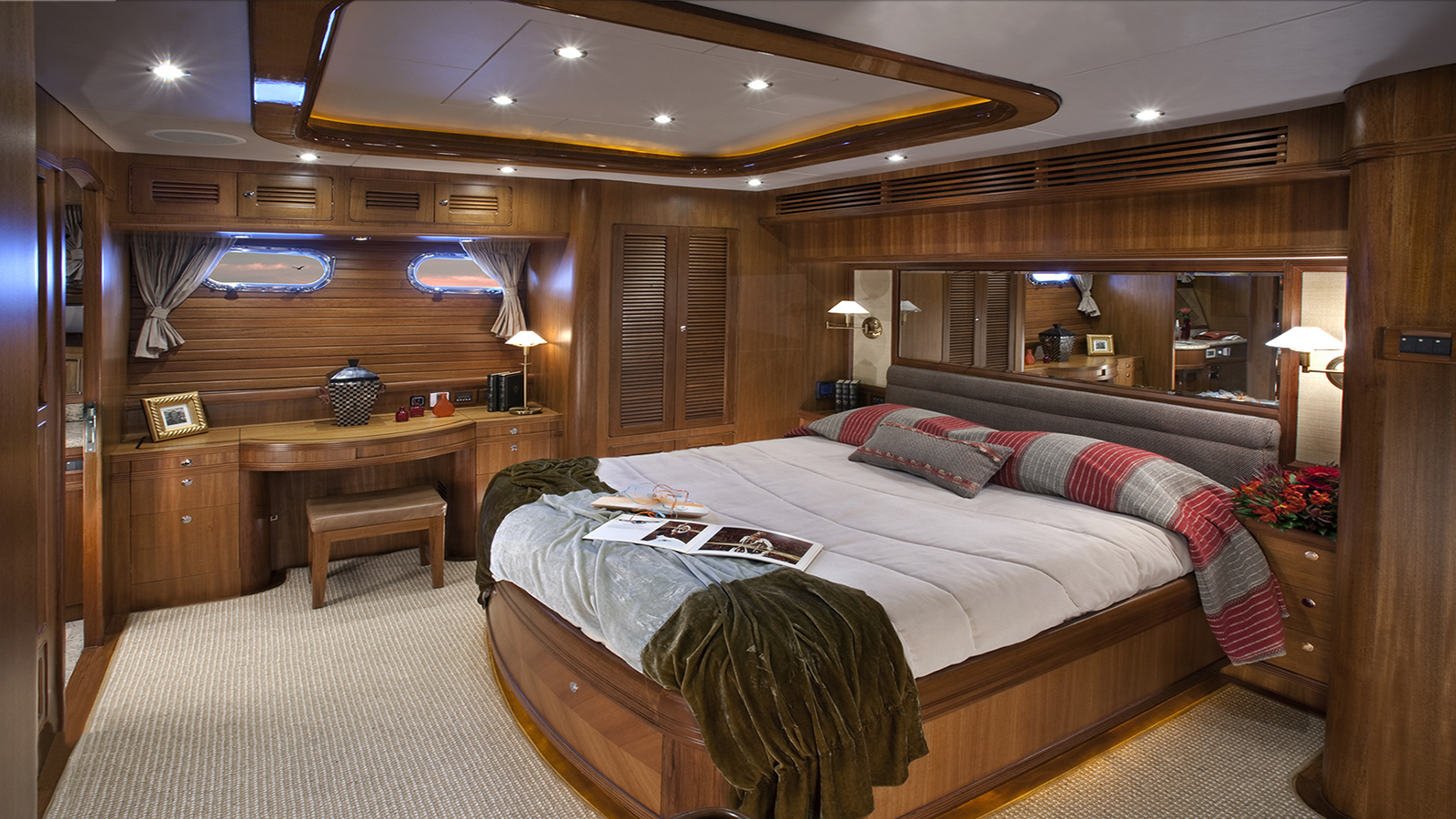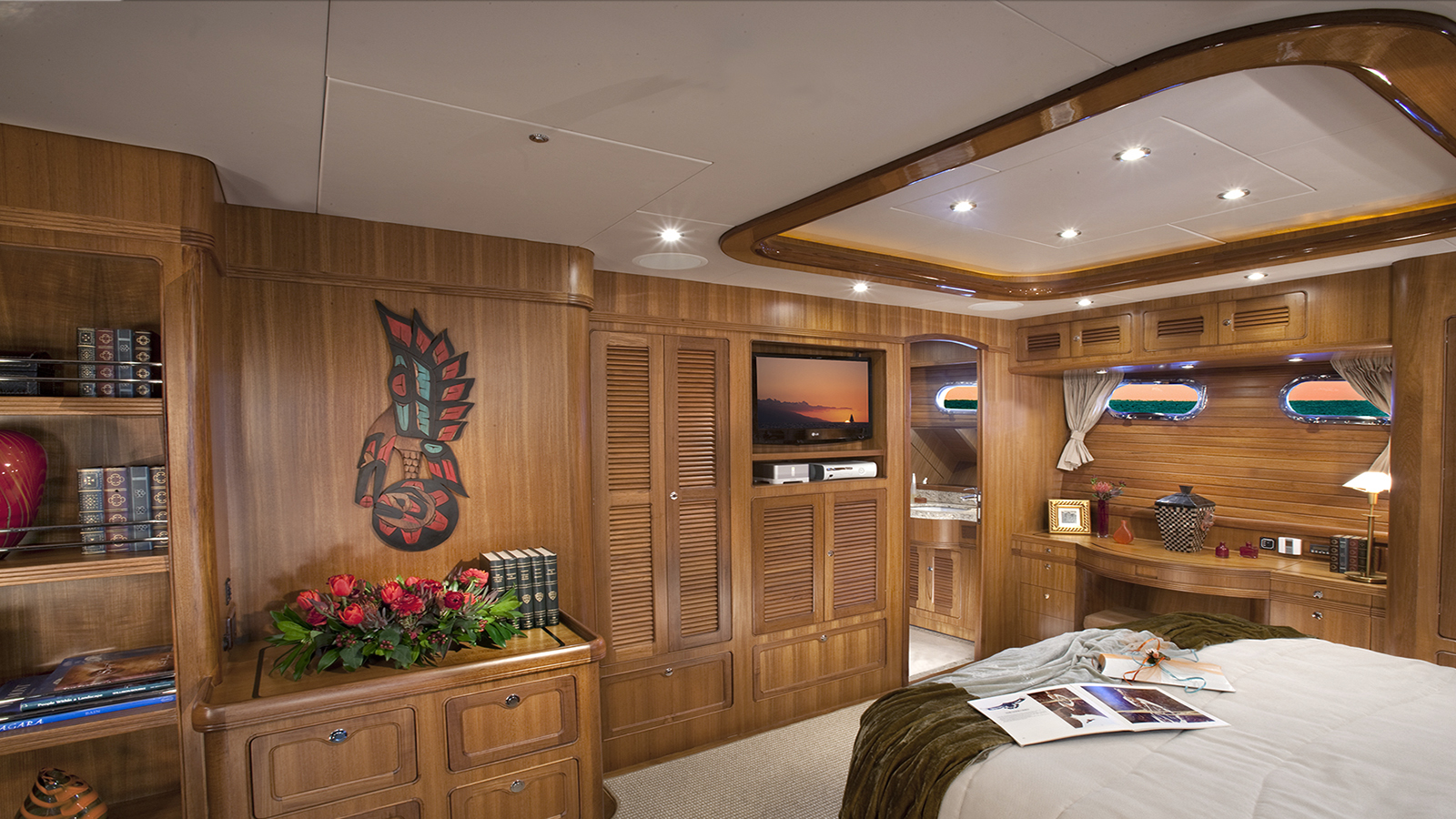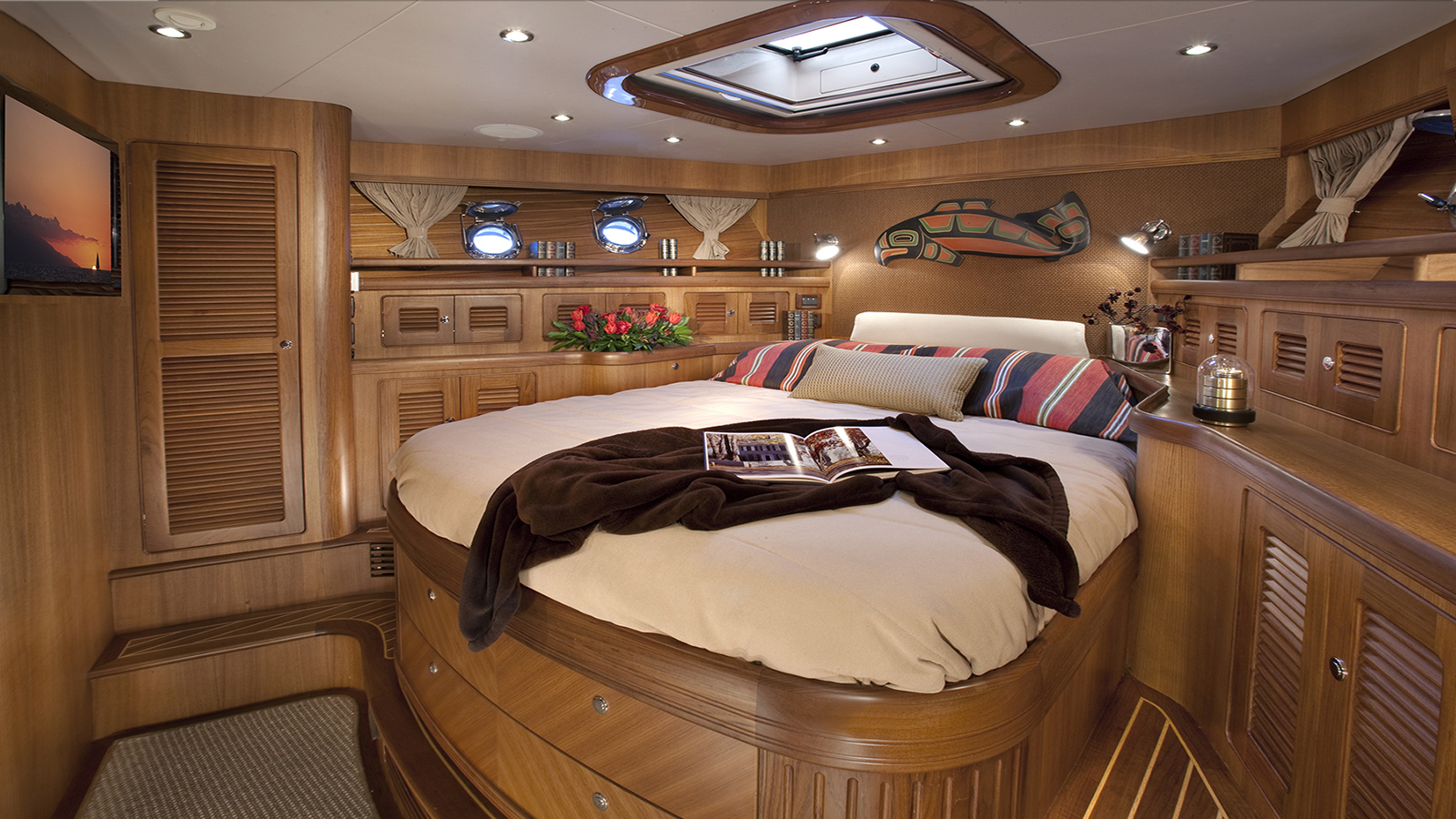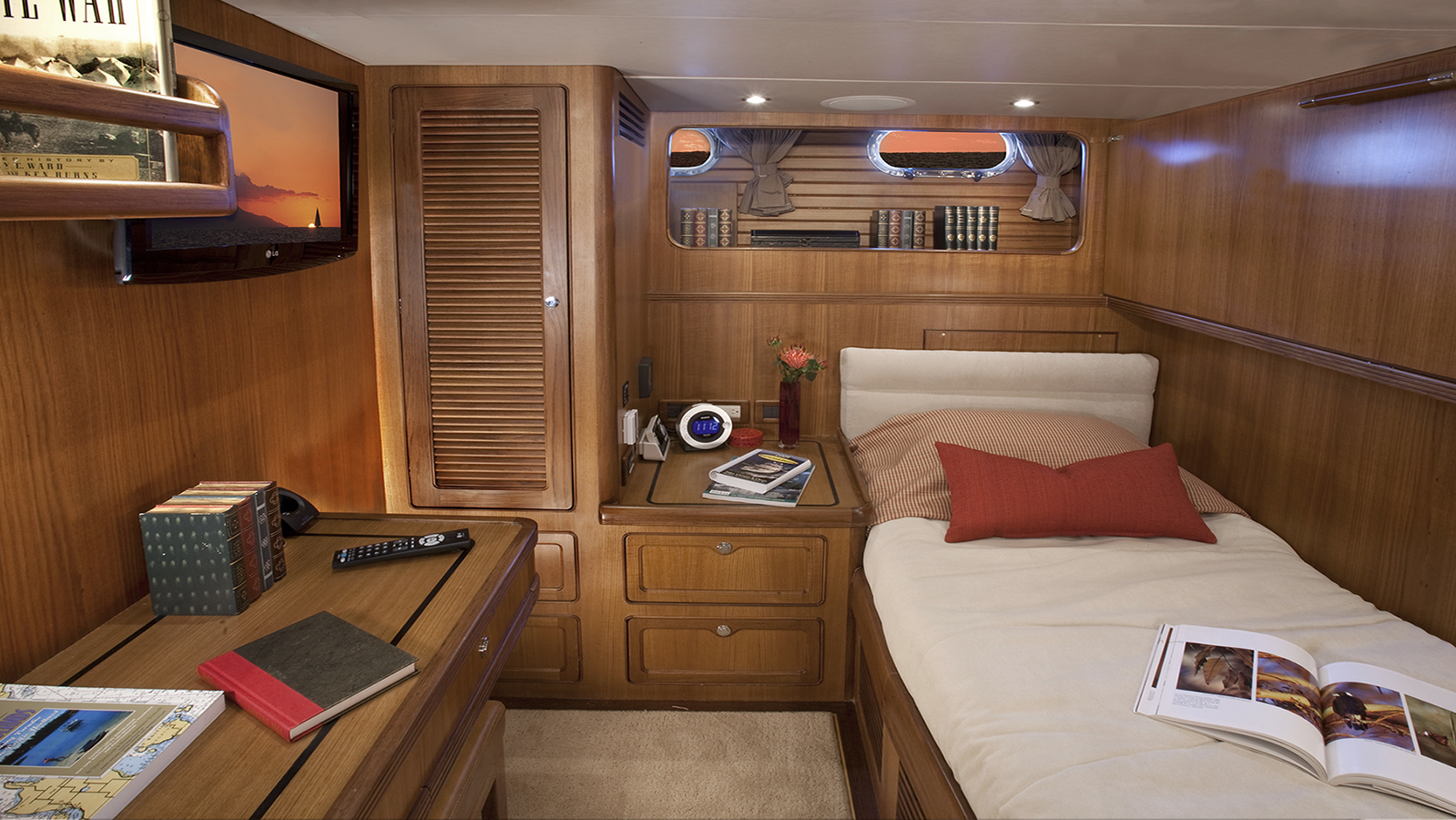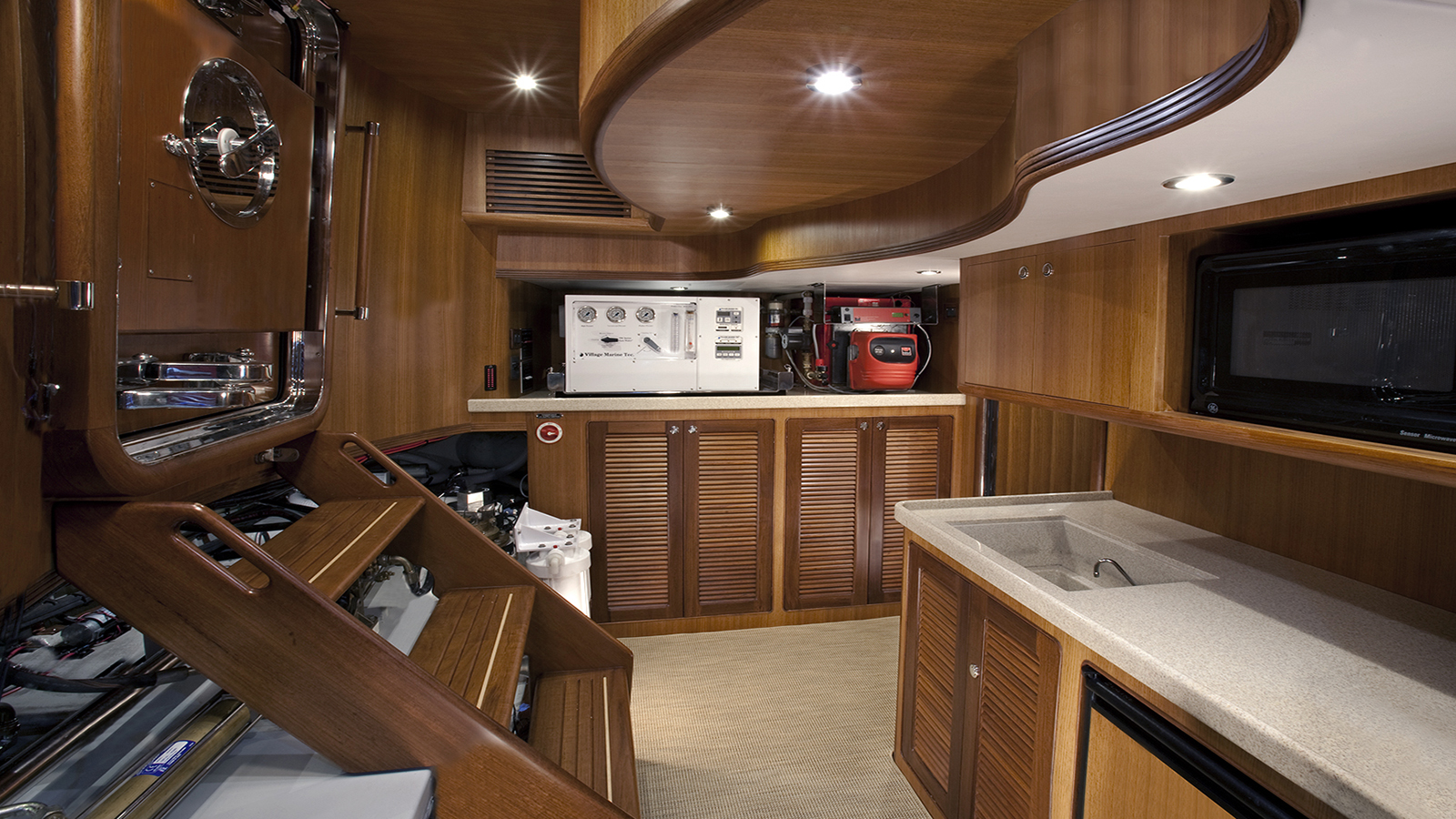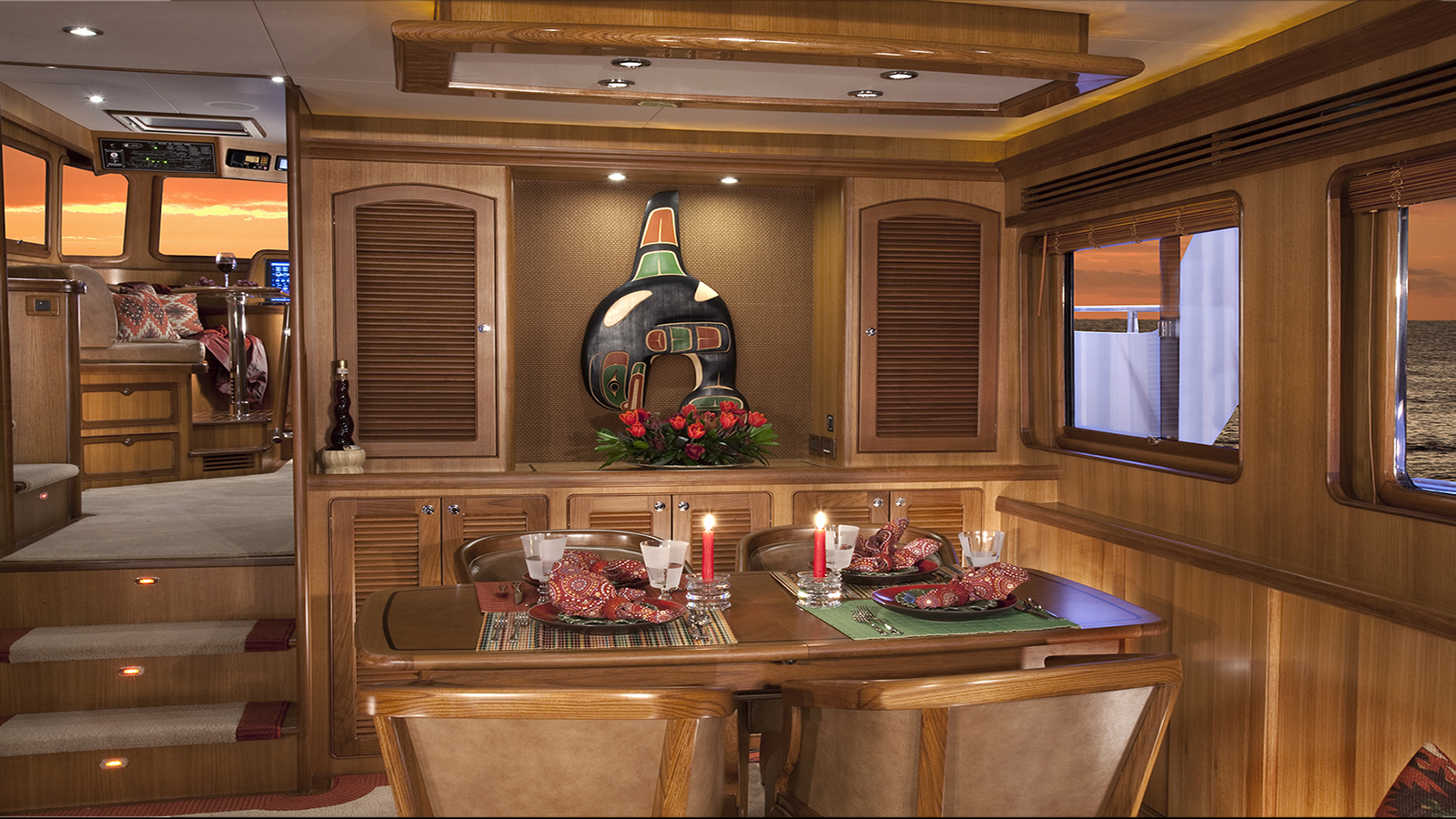 © Sylvia Bolton Design - all rights reserved